We love to get feedback from users, and this month, we took that feedback to heart and delivered some often-requested enhancements. We're super excited about the results!
Simplified Change Resolution
You said the "Baseline," "Both," and "Reject" options were too pedantic and inscrutable. We heard you.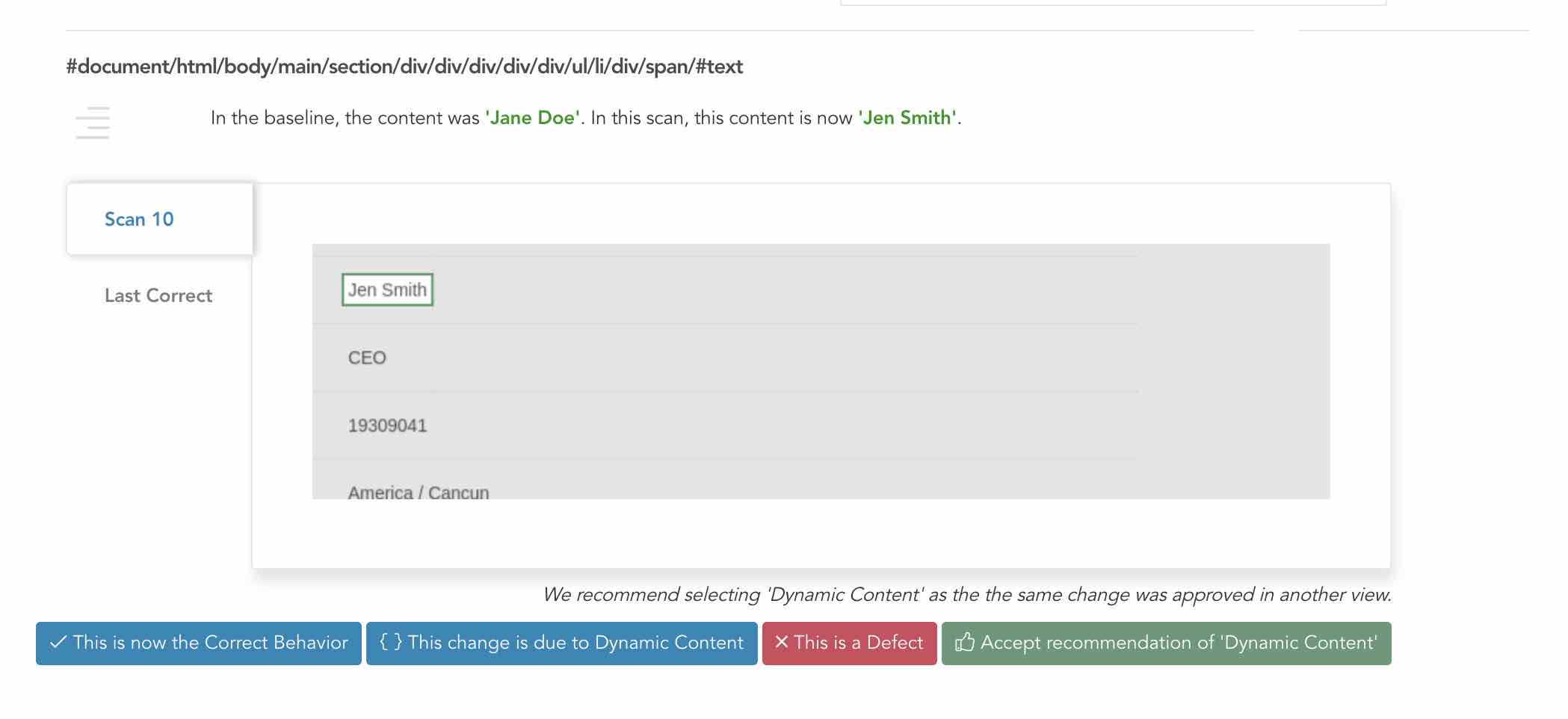 When resolving changes, if the change was due to an intentional change, you now select "Correct Behavior." If the change was due to dynamic application content or application data, now select "Dynamic Content." If the change was unintended, now select "Defect." We think these options make a lot more sense.
Reduced "Noise"
You let us know that your Scan results were too "noisy." We addressed this by adding additional configuration options that allow you to "mask" some changes and some additional "smarts" to better identify things that merely moved. Spotter now also provides significantly more recommendations. For example, it now makes an appropriate recommendation when a style or class change did not affect how the element is rendered.
Reduced Scan Times
On average, Full Scans complete in 35% of the time they did before. Not only did we make Spotter work faster, but we also made it work less with improved Event deduplication logic.
We also made many other small tweaks and improvements.
If you'd like a personalized walkthrough of these changes, let us know, and we'll be happy to do it.
Thank you!
Thad
Our automated testing platform is built for startups, enterprises, and any other organization that develops software. Schedule a quick call with us and find out how we can help you test everything with the team you have.